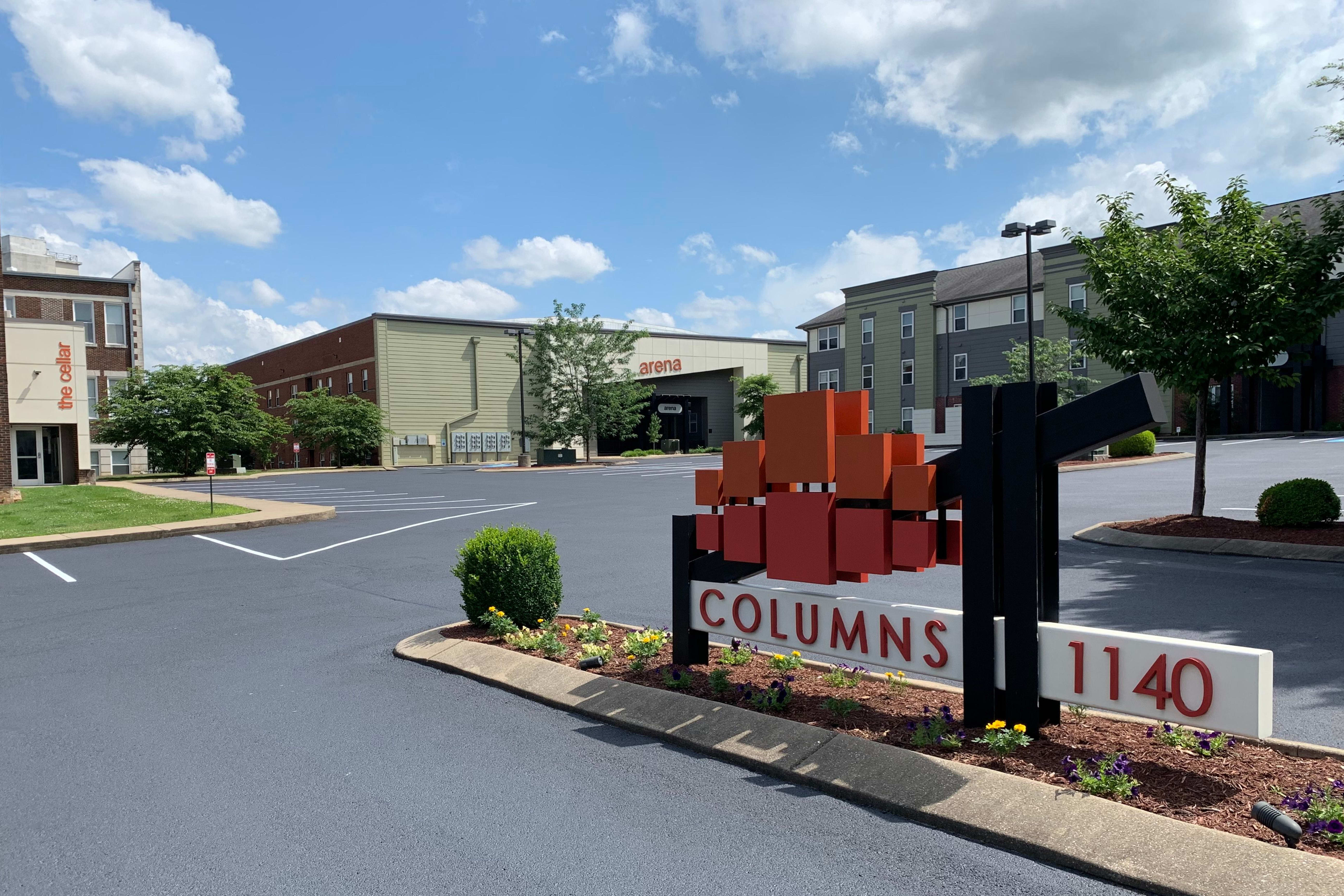 Columns is now Contactless:
At Columns we are committed to the health and safety of our customers and employees. As such we have updated our process to reflect the current Covid-19 crisis. Call us today to find out how to take a virtual tour and lease without coming into the property!
Welcome to Columns
Looking for high quality apartments with a unique touch? Look no further than Columns, located in Bowling Green, Kentucky. 
Columns is within a short walking distance of Western Kentucky University (WKU) Columns is located near WKU's bus route and a GO BG Transit stop. Bowling Green's City Center, where shops like Spencer's Coffee, and college nightlife like Hilligans, are just a short stroll away, giving you plenty of time to grab something yummy and hop back into bed. 
Now occupying the old Bowling Green Junior High School, the renovated student apartments boast a historic touch without sacrificing modern flare. With many different floor plans spread throughout five buildings, finding the right apartment for you is a breeze!  
Features & Amenities
Fully renovated 1, 2, 3 and 6-bedroom rental apartments have generously sized living spaces, tons of natural light and fully updated, modern amenities.