John Knapp - Principal
Mr. Knapp graduated from Williams College in 1973 with a Bachelor's degree in Economics. After college, he moved to Houston and worked for First General Real Estate Development Co. and First Mortgage of Texas for five years. During this time, he gained valuable experience in real estate development, which led him to form his own development firm, Andover Group, in 1978. The company developed 300 homes, 1500 residential lots, 200,000 square feet of offices/warehouses, 100,000 square feet of office/retail, and 2200 multifamily units. In October of 2005, Mr. Knapp was named CEO of ICO Inc., a public NASDAQ listed firm with 19 manufacturing plants in 10 different countries. In 2010, he orchestrated the sale of the company for over three times its October 2005 value. Additionally, Mr. Knapp has achieved a CFA designation and is active in the investment management business with interests in Chilton Capital Management as well as serving as a consultant to various hedge funds.
Allen Schubert - Principal
Mr. Schubert graduated from the University of Kentucky in 1978 with a degree in Business Management. After graduation, he moved to Houston where he worked in the real estate business for more than 25 years. His involvement included residential, retail, and apartment development. In all, he developed several planned communities, 200,000 square feet of retail space, and 1,000 apartments. Mr. Schubert relocated to Louisville, KY in 2006 where he has continued his real estate development efforts. In 2012, Mr. Schubert successfully converted an old middle school in Bowling Green into a 300-bed student housing project for WKU, achieving 99% occupancy in its first year. He also recently renovated a historic academy built in 1820 into several condos and a townhome. Mr. Schubert has served as the Chairman of the Boys and Girls Club of Houston as well as board member of the Kentucky Derby Museum and Louisville Collegiate School.
Brad Rose - CFO
Brad joined Andover Management Group in January of 2012. Previously he worked at an investment advisor and fund manager where he specialized in tax research. Brad graduated from the University of Kentucky with degrees in both Accounting and Finance. He went on to receive a M.B.A. from Xavier University Williams College of Business. Since joining Andover he has taken on multiple roles within the company including, leasing, property management, special projects and in 2015 he was promoted to Chief Financial Officer for all entities including Andover Management, Andover Construction, and Citadel Storage Partners.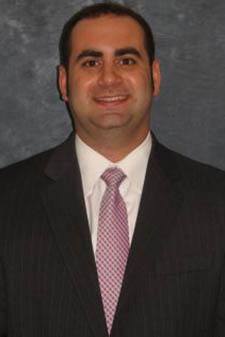 Michael Orsinelli - Regional Manager
Michael joined the company in June of 2011, after graduating from the University of Kentucky. Since joining the company, he has taken on many leadership and property management roles including, leasing agent, property manager, construction project manager and was eventually promoted to his current position of regional manager. He now oversees all operations for Andover Management Group's multi-family portfolio, homeowners' associations and the company's newest venture, Citadel Self Storage.
Abby Dodson - Controller
Abby joined Andover Management Group in April of 2014. She is responsible for the accounting of Andover Management Group and their respective properties. Abby graduated from Indiana University Southeast with a Bachelor's degree in Accounting and Finance and an Associate's degree in Business Administration. She also holds a Master's degree in Business Administration from Sullivan University.
Dan Kunau - Project Manager
Dan graduated from Vanderbilt University in May 2012 with a degree in Economics and History and has worked at Andover Management Group for nearly 4 years. Initially, he was involved in the acquisition and management of a portfolio of Low Income Housing Tax Credit (LIHTC) properties across Kentucky. For the past year, he has been focused on the development of a portfolio of climate-controlled self storage facilities across the southeast.
Taylor McKnight - Human Resources Representative
Born and raised in Hopkinsville, Kentucky, Taylor came to the company in March 2018 as the Human Resources intern and later transitioned to the full time Human Resources Representative position, after graduating from the University of Louisville. She studied Strategic Communications and Spanish Language during her time there. Before her work with the company, she worked as a front desk agent at one of the largest hotels in the region. Taylor enjoys the opportunity to directly create change within the company's policies and being able to directly assist all of the employees with their employment necessities. Outside of work, Taylor enjoys, traveling to new places, being actively involved in her community's needs and cheering on her university's sporting teams. GO CARDINALS!   
William Bennett

- Accountant

William Bennett is a native of Louisville, Kentucky who will graduate from the University of Kentucky in May of 2018 with a degree in Accounting, Finance, and International Business. He has gained experience working in a variety of fields including accounting, finance, and marketing. He has also done local volunteer work with the Ronald McDonald House. William started as an intern with Andover in 2015 and currently works in the accounting department.
Katrena Scott - Accountant
Katrena joined the Andover Management Group team in May of 2016. She is the accounts payable clerk for Andover Management Group and their respective properties. Katrena is a Florida native and after serving in the military,decided to make Louisville, KY her home. She graduated from Morehead State University with a Bachelors's Degree in Business Administration and has an associate's degree in Accounting.
Sarah Orsinelli -  Property Manager
Sarah is originally from Ohio and started with Andover as an Intern in March of 2013. She graduated from the University of Kentucky in May of 2014 with degrees in Economics, Corporate Communications and a minor in Psychology. Sarah started full time as a Management Trainee following graduation and became the Property Manager at Beaumont Farms in July of 2015.
Rebecca Raymer - Property Manager
Rebecca is originally from Glasgow, Kentucky and is a Western Kentucky University graduate. Prior to joining Andover Management Group, Rebecca worked in property management and leasing in the Bowling Green community. Rebecca joined Andover Management group in March 2016 as the Property Manager for the Columns Student Apartments.
Sierra Thorndale - Property Manager
Sierra is the Property Manager for our Lakewood Park, Crescent at Shadeland and 3Fifty8 apartments. She started with the company in May 2018, but previously was an assistant manager for a student housing property and also worked as a part time realtor. Sierra is a native of Lexington, Kentucky and graduated with a degree in Public Relations/Communications at Eastern Kentucky University, minutes outside of Lexington. Sierra loves interacting with her residents, planning resident events and helping them find a new place to call home. In her spare time, she loves spending time with her family and friends, attending concerts and University of Kentucky sporting games.
Ryan Panoushek - Property Manager
Ryan started with the company as a management intern in May 2015 and ultimately transitioned to the position of Property Manager of the Citadel Self-Storage location in Cincinnati, Ohio. Ryan is from Northern Kentucky and graduated from the University of Kentucky, with a bachelor's degree in Finance and International Business. Prior to his work with the Company, Ryan was involved in financial representation work. Now, he enjoys that the work he does for the company ensures that no day is like any other day, taking on a diverse and wide array of work at the self-storage facility. Outside of his work, though, he does also enjoy playing sports and traveling whenever he can.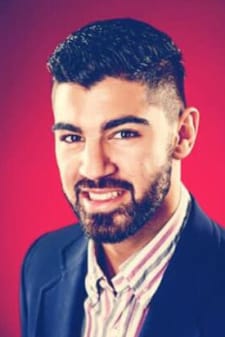 Mohammed Abu Ali - Storage Manager
Mohammed Graduated from Troy University in 2016 with degrees in Accounting, Human Resource Management, and Business Management. At Troy, he played college basketball, and assisted as a student coach his senior year. Prior to joining Andover Management Group, Mohammed worked in operations management and marketing in Southern Alabama.
Brandon Lowen - Property Manager
Brandon is a native of Louisville, Kentucky, although he received his degrees in German Language and Business at Wittenberg University in Ohio. While in school, he was a proud member of Delta Tau Delta fraternity and captain of the rugby team. Prior to his employment with the company, he worked as a marketing and sales consultant for a consulting firm. As of March 2018, he is now the Property Manager of the company's Citadel Self-Storage facility, located in Louisville, Kentucky. In his career, he loves finding creative ways to benefit our people, whether it is customers, partners, coworkers or charities. In his spare time, he enjoys rock climbing, playing basketball and videogames, drinking craft coffee and doing graphic design.  
David Fischer - Assistant Manager
David, raised in Cincinnati, Ohio, started with the company in April of 2018. He is the Assistant Manager of the company's Citadel Self Storage facility in Cincinnati. Prior to his position with us, David was a resident manager at an orphanage facility. David is also a graduate of Mount St. Joseph University and studied criminology and sociology. He enjoys that his job allows him to work with local non-profit organizations to secure strategic partnerships. Outside of work, he is an avid hiker and regularly spends his free weekends camping around the country.
Lionel Beaulieu - Assistant Manager
Lionel was in the newspaper business for 35 years before moving to Louisville. He has been in the sales industry for most of his working life, including selling encyclopedias in high school. Before the newspaper sales, he sold cars- even selling a car to the James Bond actor, George Lazenby, himself- a 1976 El Camino to be exact. Lionel is from California and decided to move to Louisville, Kentucky in 2014. Before starting with the company and moving to Louisville, he was the Sales and Marketing Manager for a Bay Area newspaper company, right in the Silicon Valley, for 10 years. He started with our company in July 2018, as the assistant manager at the Citadel Self-Storage facility in Louisville. In his position with the company, he enjoys working with a group of incredibly talented professionals, re-inventing the self-storage business. 
Katelyn Singer- Management Trainee
Katelyn started with Andover Management Group in 2016 as an intern. Although from Chicago, she has become accustomed to southern hospitality and BBQ food.  She will be graduating in May 2018, with a degree in Business, from the University of Kentucky. Post graduation she will continue at Andover Management Group as a management trainee. 
Chase Wooley - Management Trainee
Chase started with the company in April of 2018. From Mayfield, Kentucky, he decided to move to Lexington, KY to attend the University of Kentucky, where he majored in Strategic Communications, with an emphasis on Account Management. Chase is a management trainee at our Beaumont Farms location, assisting in the property and leasing management of the property. He enjoys being able to interact with the residents and meet new people on a daily basis at his job. However, in his spare time, he enjoys traveling and cheering on the Cats at University of Kentucky sporting events as an alumni. GO CATS!