John Knapp - Principal
John Knapp graduated from Williams College in 1973 with a Bachelor's degree in Economics. After college, he moved to Houston, Texas and worked for First General Real Estate Development Co. and First Mortgage of Texas for five years. During this time, he gained consistent and valuable experience in real estate development, which led him to form his own development firm, Andover Group, in 1978. The company developed 300 homes, 1500 residential lots, 200,000 square feet of offices/warehouses, 100,000 square feet of office/retail, and 2200 multifamily units. In October of 2005, he was named CEO of ICO Inc., a public NASDAQ listed firm with 19 manufacturing plants in 10 different countries. In 2010, he orchestrated the sale of the company for over three times its value. He has also achieved a CFA designation and is active in the investment management business, with interests in Chilton Capital Management, as well as serving as a consultant to various hedge funds.
Allen Schubert - Principal
Allen Schubert graduated from the University of Kentucky in 1978 with a Bachelor's degree in Business Management. After graduation, he moved to Houston, Texas, where he worked in the real estate business for over 25 years. His real estate experience included residential, retail, and apartment development. In all, he developed several planned communities, 200,000 square feet of retail space, and 1,000 apartments. He later relocated to Louisville, Kentucky in 2006, continuing his real estate development efforts. In 2012, he successfully converted an old middle school in Bowling Green, Kentucky into a 300-bed student housing complex for Western Kentucky University, achieving a 99% occupancy rate in its first rental year.
He has also served as the Chairman of the Boys and Girls Club of Houston for many years, as well as being a board member of the Kentucky Derby Museum and Louisville Collegiate School.
Brad Rose - Chief Financial Officer
Brad, originally from Cincinnati, Ohio joined Andover Management Group in January of 2012. Previously he worked for a RIA, specializing in tax analysis and alternative investment research. Brad graduated from the University of Kentucky with degrees in accounting and finance. Additionally, he received his M.B.A. from Xavier University Williams College of Business. Since joining the team he has taken on numerous roles across the organization. He was named Chief Financial Officer in 2015 where he has placed over $100mm in debt, played  integral roles in the strategic growth of all operating entities, and the creation of our Citadel Self Storage funds . Brad lives in Louisville, KY with his wife and 2 daughters. In his spare time he enjoys golf and being an avid University of Kentucky athletics fan.
Michael Orsinelli - Regional Manager
Michael joined the company in June 2011, after graduating from the University of Kentucky with his BBA in Marketing. Michael is originally from Loveland, Ohio. Since joining the company, he has taken on many leadership and property management roles, including property leasing agent, property manager, construction project manager and was eventually promoted to his current position of regional manager. He now oversees all operations for the company's multi-family portfolio, homeowners' associations and the company's newest venture, Citadel Self Storage facilities.
In his position, he enjoys getting to work on something different everyday with the company's wide variety of real estate portfolios and in his spare time, he enjoys traveling and playing golf.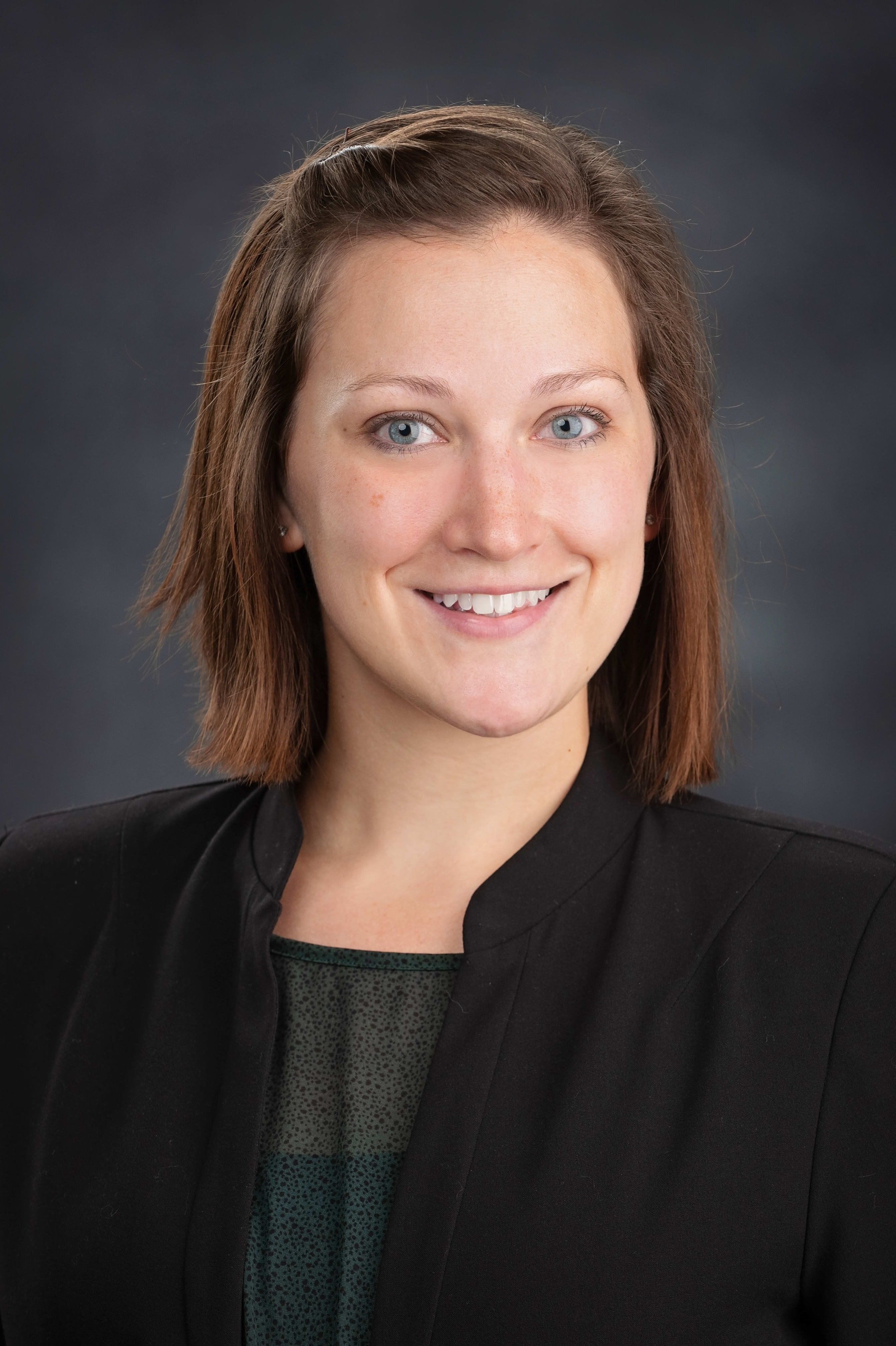 Abby Dodson - Financial Controller
Abby joined Andover Management Group in April 2014 as an Accountant and was promoted to Financial Controller in 2015. She is responsible for all financials and accounting for Andover Management Group and their respective properties. Abby graduated from Indiana University Southeast with a Bachelor's degree in Business, with concentrations in Accounting and Finance, and an Associate's degree in Business Administration. After taking a year off from school, she decided to go back and get her MBA from Sullivan University. She enjoys the variety of the company's portfolio, as it always keeps things interesting. Outside of her work duties, she enjoys spending time with her children, husband, family and friends. 
Dan Kunau - Project Manager
Dan graduated from Vanderbilt University in May 2012 with a degree in Economics and History and has worked at Andover Management Group for nearly 7 years. Initially, he was involved in the acquisition and management of a portfolio of Low Income Housing Tax Credit (LIHTC) properties across Kentucky. For the past 3 years, he has been focused on the construction and development of a portfolio of climate-controlled self storage facilities across the southeast consisting of more than 500,000 square feet. He enjoys all the different facets of real estate development he gets to be involved in on a daily basis. Outside of work, he enjoys playing golf and fishing. 
Chase Davis- Director, Advisory Services
Chase is a Louisville, KY native and started with the company in October 2015. He graduated from Centre College as well as the University of Louisville, achieving his Bachelor's degree in History and a graduate certificate in Real Estate Development. Chase currently serves as the Director of Advisory Services for the brokerage arm of Andover Management Group, leveraging his previous roles as Market Analyst and Marketing Coordinator. He serves as an in-house broker in acquisitions, dispositions, and leasing for AMG's diverse commercial real estate portfolio, as well as an advisor and agent to outside firms. He works on many aspects of each project he takes on, ranging from market analysis and site selection to closing. Chase's multifaceted background allows him to approach projects from a multitude of angles as opposed to viewing it from a single lens. Chase also enjoys supporting the University of Louisville's athletics, traveling, and spending downtime with his fiancé and dog.
Katelyn Mustari- Property Manager 
Although originally from Chicago, Katelyn claims the southern hospitality and good food has kept her in Kentucky. Since graduating from the University of Kentucky in 2018, she has advanced in her career to the Property Manager of Beaumont Farms. In an every changing industry, she enjoys learning something new everyday and building lasting relationships with her residents. Beyond hosting residents events, she can be found snuggling her puppy or watching Reality TV.
Chase Wooley -Property Manager
Chase started with the company in April of 2018 and is originally from Mayfield, Kentucky. He decided to move to Lexington, KY in order to attend the University of Kentucky. He majored in Strategic Communications, with an emphasis in Account Management. Chase is a management trainee at our Beaumont Farms complex and assists in the leasing, marketing and overall management of the property. He enjoys being able to interact with the residents and meet new people on a daily basis at his job. In his spare time, he enjoys traveling and cheering on the Cats at University of Kentucky sporting events as an alumni. GO CATS!
Bart Beaulieu - Storage Facility Manager
Bart was in the newspaper and sales business for 37 years before moving to Louisville in 2014. Before the newspaper industry, he was a car salesman, even selling a car to the James Bond actor, George Lazenby.  Bart is from California and decided to move to Louisville in 2014. Before starting with the company, he was the Sales and Marketing Manager for a Digital First's Medias Bay Area Newspaper Groupr ,  in the Silicon Valley, for 10 years. He started with our company in July 2018, as the assistant manager at the Citadel Self-Storage facility in Louisville. In his position with the company, he enjoys working with a group of incredibly talented young professionals, re-inventing the self-storage business and utilizing his prior sales experience to grow our Louisville facility's business and exceed our our customers' needs and expectations. He is now the Senior Facility Manager for Louisville.
Tyler Burris-  Storage Facility Manager
Tyler is originally from Milford, Ohio, near Cincinnati, Ohio. He started with the company in May 2019. He is currently our Assistant Manager at our Citadel Self Storage facility in Cincinnati. Prior to this, he attended St. Petersburg college and graduated with an associate's degree in Business-Marketing. What he enjoys most about his job is interacting with customers, providing excellent customer service to make the experience painless and taking on new tasks. In his spare time, he enjoys playing and watching sports, being outdoors, spending time with loved ones and traveling whenever possible. 
Jack Sheroan - Marketing Manager 
Jack Sheroan graduated from the University of Kentucky in 2020, with a Bachelor of Arts in Integrated Strategic Communication. Jack started with the company in 2021 as a Management Trainee. Jack is originally from Lexington and an avid Kentucky fan. In his free time, Jack enjoys playing soccer and spending time with friends and family. 
Eduardo Mercado - Management Trainee
Eduardo joined Andover Management Group as a intern in May 2021. He attended the University of Kentucky and graduated with a Bachelor's of Administration in Management and minor in Economics. Now currently a managment trainee, in this role Eduardo helps assist with the daily operations of the Citadel Self Storage loaction in Lexington, KY. In addtion, assists in leasing, marketing and the overall managment of a few apartment properties under Andover. In his spare time, Eduardo enjoys hanging out with friends, working on his car, riding his motorcycle; but most of all spending time with his pup, Dutch!
Colby Rose - Management Trainee 
Colby Rose graduated from the University of Kentucky with Business Management and Marketing Degrees with a minor in International Business. Colby joined the Andover Management Group in November of 2021 as an intern at Citadel Lexington. Upon graduating form the University of Kentucky, Colby accepted Management Trainee position at Beaumont Farms Apartments. In his free time, Colby enjoys watching sports and spending time with family.